Edit Guide
Best Methods for Blocking Websites on Android in 2023
Learn how to block websites on an Android device. Learn techniques for preventing a user from bypassing these protections.
by Tech Lockdown Team
|
Updated October 18, 2023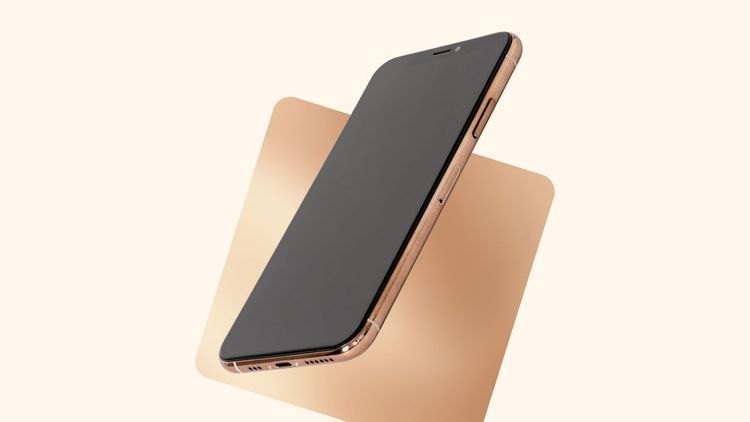 In this guide, we will discuss different techniques you can use on an Android smartphone to block websites. There are many different techniques that you can use, depending on your needs. Hopefully, you'll be able to find an answer that works well for you.
If you are trying to block porn on your device, then there is more for you to consider. The blocking techniques in this guide are good, but if you can easily bypass them, then they serve no purpose. When you consider which techniques to use, keep in mind that the best techniques are the ones that don't allow you to easily bypass them.
DNS Filtering
You can install DNS Filtering on your home router to block content on all devices using your home internet connection. You can also install DNS Filtering application to keep your Android device connected to the filter when away from home.
It's relatively easy to configure on your Router, and it allows you to:
Choose categories of content to block (Adult Content, Social Media, Advertisements, and more).
Add specific websites to either a Blocklist or Allowlist.
Set up at a network level.
Some service, such as Tech Lockdown, also offer locking mechanisms to prevent unblocking content.
Enforce DNS Filtering Settings on an Android Device
Some DNS Filtering services allow you to install roaming client app. Android devices are relatively easy to configure with a DNS proxy, and an app can enforce this.
Some of the options for enforcing Apps on an Android include:
Creating a Managed/Supervised device.
Using Third Party Apps to enforce settings and apps.
The most effective way to enforce an app is to create a managed device.
Edit Lookup
Get Powerful DNS Filtering
Set up filtering on all your devices and prevent common bypass techniques.
Apps for Blocking Websites on Android
Unfortunately, Android doesn't provide a built-in method for blocking specific websites. In order to this, you will have to consider using different apps.
Family Link
Most Android devices can be set up with Google's Family Link , and provides a way for you to manage a device. Family Link is specifically designed to work within Google's ecosystem (this includes Google Search), and can be used to monitor/block websites, prevent installing apps, and more.
Family Link is very powerful, but it is important to remember that it is built with families in mind. It is possible to use Family link for personal self-control, but it requires some additional setup.
Pros:
Very easy to set up and use. Very User-friendly.
Relatively powerful.
Integrates very well with Android devices.
Cons:
Only works within the context of the Google ecosystem.
Requires possibly creating a secondary account.

When setting up Family Link for personal use, you should have a second Google Account. We recommend you use this secondary account as the parent and set you main account as the child account.
If you have successfully set up Family Link, your "parent account" will be able to change browsing permissions for your main account. For example:
Allow all sites: No filtering to search.
Try to block explicit sites: Sites flagged by Google as containing sensitive content are blocked. This isn't perfect, but it will catch most sites.
Only allow approved sites: Block all sites except for the ones you specifically allow. This is the most restrictive setup, but it is also the most effective for blocking content online.
You will also be able to manage what sites your main account has access to, separately from what browser permission you set. You can add more sites to your blocked list, or add exceptions to your allowed list.
You can also prevent the Android smartphone from being able to install apps by itself. In order to install an app, approval will be required from the "parent account" in order to proceed.
Edit Lookup
Ban Porn from your Life
Get access to blocking techniques that actually work
Device Supervision or Managment
The most effective option for blocking and restricting access to content on an Android device is either supervising or managing your device. Device supervision and management are very similar, with both of them providing ways to secure a device. However, there are some important differences:
Device Supervision
Uses another computer with special software to make changes to a device's settings.
Allows you to enforce a filtering app or service.
Physical access to the device is required.
Device Management
Allows remote management of a device (physical access not required).
Allows you to limit/force apps.
Allows you to enable Kiosk Mode, which greatly limits a device's functionality to specific apps.
Device Supervision/Managment for an Android device requires a little bit of patience and tech-savviness in order to properly set up. However, it is one of the best options for limiting websites on Android, in addition to other features.
Edit Lookup
Get the Guide to Managing Android Devices at Home
Become a Tech Lockdown member to access step-by-step guides.
Closing Thoughts
Blocking websites on an Android device is not very straightforward, however, this guide has gone over various techniques you can use to enforce settings, manage/supervise your device, and ultimately, control what websites are allowed.
For more information about how to get serious about controlling your digital life, feel free to take a look at our guides and blog.
Best of luck!