Ultimate guide to blocking porn on computers in 2023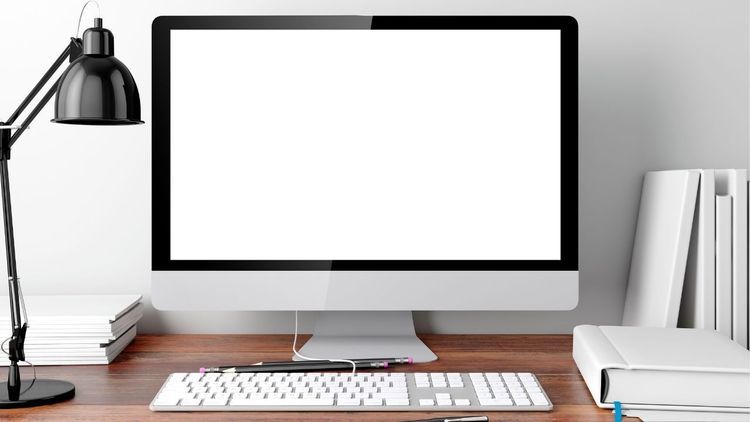 I've worked remotely as a web-developer for over 7 years and I've always struggled with having private, unfiltered access to the internet. This is especially a problem when you're trying to be productive and work from home.
Many people inevitably develop a habit-loop with their computer:
You are cued by something that reminds you that pornography exists.
This results in you opening a private browser and navigating to a website without even thinking about it.
Locking down your computer adds significant friction between the initial cue and you actually following through on the habit. In fact, you can make it so difficult to access adult content that you stop thinking about your computer as something that you can even view porn on.
This can help you reach long periods of abstaining from viewing porn. You'll start to see how porn has been poisoning you and you won't have the same urge to take the poison.
Ban Porn from your Life
Get access to blocking techniques that actually work
Blocking System
The blocking system is multi-layered and layers work together. This approach should cut out compulsive viewing - where you are "cued" and then within seconds are looking at porn.
Ideally, this system should also give you mental relief where you feel like you aren't around a loaded gun constantly. Furthermore, it should have a psychological effect on you where you don't feel like you have the option to watch porn.
The blocking system uses several methods that are configured on the computer and one method that is configured on the home router (modem).
Blocking methods can be used to restrict access to other blocking methods. Furthermore, each blocking method is combined with an account management system, which is a time-consuming approach to retrieving a management password or pin.
For example, you can add extra steps to disabling the hosts file that blocks websites and forces safesearch on your computer:
You can make it difficult to modify the hosts file using blocking software. Then, you must go through the account management system to access the blocking software to finally modify the hosts file.
Home Network Filtering
Start by configuring a DNS Filtering service on your home network via your modem/router. Any device that uses your home internet connection will benefit from content filtering.
There are some modern filtering services that use machine learning and artificial intelligence (AI) to block adult content.
Once you choose a filter, you can follow my network filtering setup guide to set up filtering on your home internet connection.
Get Powerful DNS Filtering
Start filtering content on your home network
Roaming Network Filtering
Some DNS Filter services provide a Roaming Client Open external link , which is an application that keeps your computer connected to a DNS Filter service even when you're not on your home network.
This acts as a fallback method for always keeping the device connected to DNSFilter even when you're on a different internet connection.
You should even set up the roaming client on a computer with a wired connection (like a desktop computer). This is because a roaming client is designed to make it even more difficult to get around the DNS Filtering you've set up on your home internet connection.
Hosts file
Every computer can block websites for free using a hosts file, which enables you to block or redirect any website. The hosts file is a critical level of protection when blocking porn .
I'll just provide a general overview of what you can do with the hosts file. You can reference my hosts file guide for configuring the hosts file on Windows or Mac.
You can completely block thousands of websites using curated lists of social media and adult content websites that you can copy/paste into your hosts file.
You can also force strict safesearch mode on the most common search engines. Additionally, you can use blocking applications to password protect your hosts file so that you can't remove blocked websites.
Blocking Example
If you want to block facebook, you can add the following entries to your hosts file:
0.0.0.0 facebook.com
0.0.0.0 www.facebook.com
When you visit facebook.com in your browser, your hosts file will redirect to an IP address that doesn't exist and will block access to facebook.
Blocking Software
Blocking software isn't a primary way to block porn , but blocking applications provide unique capabilities that you will not get from the hosts file or from DNS Filtering services.
Here's some possible uses for blocking software:
Stop yourself from disabling protective layers
Blocking software can be used to password protect different features on your computer, making it difficult to get around your protective layers.
For example, you can use blocking software to restrict access to your hosts file and the directory that the hosts file is in. This means that you have to retrieve your blocking password to edit the hosts file and remove the blocked websites. Even if you do this you still have to get around the DNS Filter roaming client and, if you're at home, the DNS Filter configured on your home router.
Furthermore, you could even block access to Task Manager or specific folders on your computer.
Block specific URLs
If you want to use reddit.com/r/nofap Open external link for encouragement to quit porn, but you don't want to access any other part of the website, then you'll need to use a blocking application. The hosts file and DNSFilter can only block entire websites, not specific pages on a website.
With a blocking application, you can block access to reddit.com and then whitelist reddit.com/r/nofap.
Schedule around your weakest hours
If you tend to have a bad habit of looking at porn after 11pm, you would benefit from disabling computer access during hours of lowest self-control. You can use blocking software to lock your computer until the morning.
Furthermore, this is a great way to build positive habits by scheduling specific times when you have access to different features.
Account Management
One of the final protective layers that you should set up is an account management system that allows you to be your own accountability partner. An accountability partner traditionally holds on to any passwords that you need to disable a protective layer. However, for some people this isn't a practical approach.
If you want to manage your own accounts, you need to configure methods that require significant thought and effort. This ideally will discourage you from retrieving passwords, but will still allow you to do this in an emergency.
Prevent blocking apps from being uninstalled or disabled
Get access to the ultimate blocking & filtering system